This is the homepage of the Wachter family, living in Hunsrück, Germany (south of Mosel west of Rhein). These are the things we enjoy:
Hear musik (Hip, Jazz, Folk, Techno)
Make musik (diatonic akkordeon, sax, piano, percussion, vocals)
Watersports (paddling, surfing, diving, sailing)
Celebrating, dancing, laughing
Star watching (with a small telescope)
These are our professions:
Pädagogic in primary school
Programming
But they are enjoing us as well !

English | German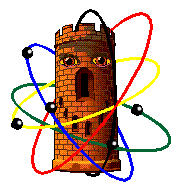 In the meanwhile the family has been involved with a number of other homepages:

If you want to only contact one of us, just take the forename and attach @wtower.de.